Connecting the community through soccer.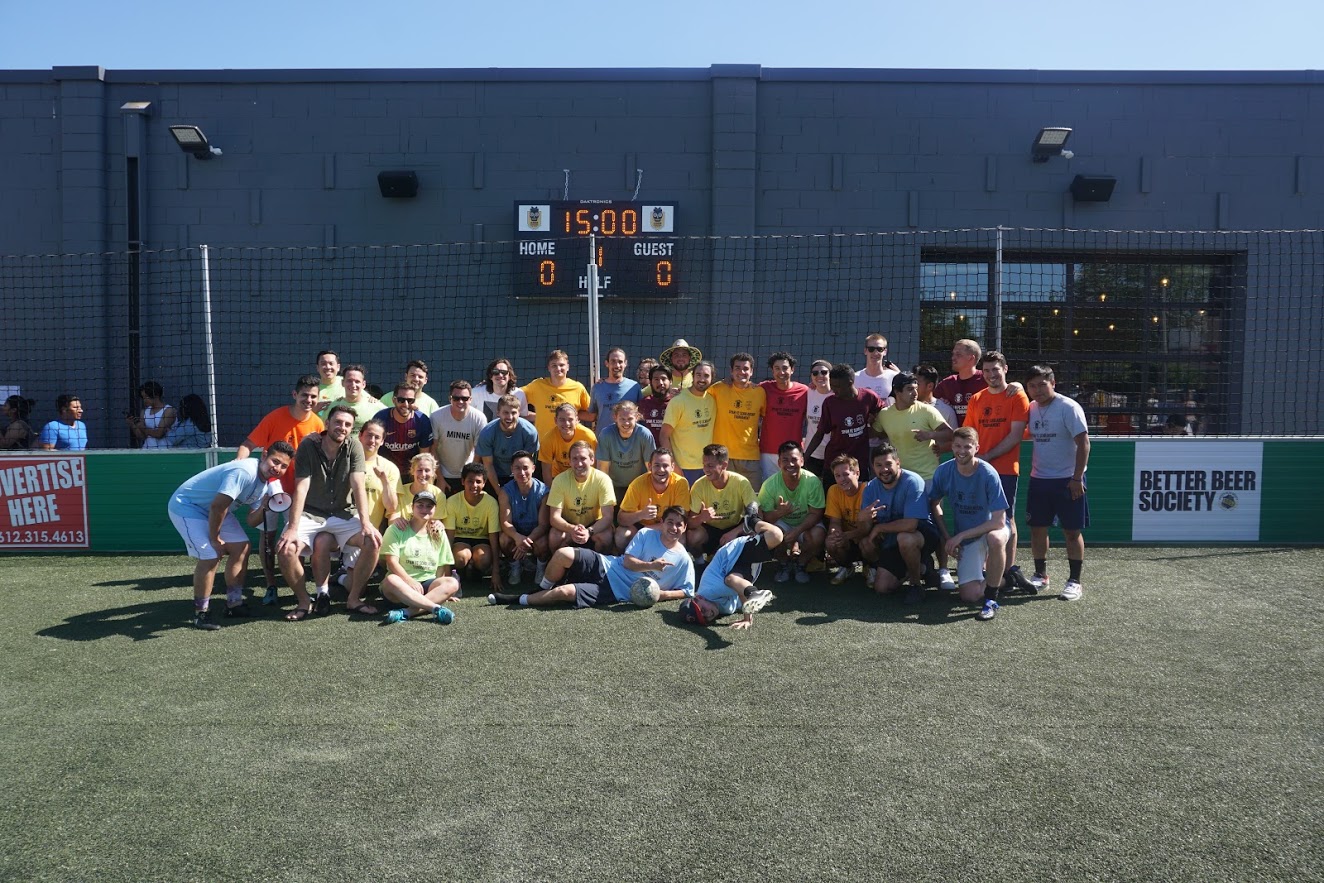 Spam FC Wins 2019 MASL Division 1 Title
St. Louis Park, MN - August 8, 2019
A fitting way to earn the first Division 1 title in club history - under the lights at St. Louis Park High School Stadium, where the core group graduated a decade ago. The core group grew up playing soccer with one another in St. Louis Park for over two decades. With an injection of youth and a few other roster changes, Spam FC have earned to bragging rights as the best amateur men's soccer team in the state of Minnesota.
We are Donating $20,000 to Help Students Pay for College
We have donated nearly $30,000 to help 33 male and female college students pay for college since 2014. This year we are planning on donating $20,000 more. Applicants do not have to play soccer in college. Applications are open until August 18, 2019.
Here is a list of the scholarships and amounts:
Leth Hong Scholarship - $2,500

Damian McManus Scholarship - $2,500

Evan McManus Scholarship - $2,000

Kai Gerhardson Scholarship - $2,000

Spam FC STEM Scholarship - $2,000

Spam FC Scholarship - $609 (Multiple)
For additional questions, please reach out to spamfootballclub@gmail.com.
College Scholarship Application Process
College is super expensive. We are here to help. Tell us "How soccer has impacted your life in a positive manner!" Check out the video on how to apply.
Spam FC Scholarship Tournament Highlights
Our 6th annual Spam FC Scholarship Tournament was a huge success. Thank you to La Doña for hosting. Thank you to all that participated and supported us. Check out the highlights, below.
A Fun Night at 2nd Annual Spam FC Celebration Dinner!
January 26th, 2018
Doors opened at 6pm Saturday, January 26th at the St. Louis Park Recreation Center to a crowd of 100+ (nearly double the first annual attendance). Friends and SPAMily gathered to celebrate another fantastic year for Spam FC. A silent auction, photo booth, food and guest speakers were just some of events highlights. To continue to support our cause, please donate above.
Spam FC Featured in Sun Sailor:
Park's Spam FC Continues To Grow,
by Jason Olson
2018 Spam FC Scholarship Recipients
October 1st, 2018
In 2018, we awarded 13 recipients. Congratulations to all!
Row 1: Lay Lay Zan, Mariale Ferrer, Cole Schwartz, Olivia House
Row 2: Miguel Ocampo, Rafferty Kugler, Brendan Koplin, Ebelin Morales
Row 3: Jacob Stillman, Tim Whiteman, Hussein Altameemi, Antonio Olivos
Row 4: Malaika Bigirindavy
2017 Spam FC Scholarship Recipients
October 1st, 2017
In 2017, we doubled the number of scholarships in one year. Congratulations to the 10 students that have been impacted by soccer in a positive way! We had a record number of applicants and awards to give out in 2017, including the our first three women recipients! Our pool more than doubled from last year and we are excited to see the scholarships go to such deserving individuals!
They are: Issiah Amla, Ana Rothler, Koo Yang, Sam Baer, Daniel Decker, Olvia House, Simone Redstone, Jonathan Tshiteya, Didier Bolanos, Erick Martinez.
Congratulations to the recipients! Thank you from everyone at Spam FC!